Welcome to Northern Plains Animal Health!
WHERE PASSION meets veterinary medicine.
Northern Plains Animal Health in Aberdeen, SD offers the region's most comprehensive and compassionate veterinary care for animals of all sizes. Our beautiful, modern facility on West Highway 12 was designed to maximize the comfort of your animal while delivering the best quality care.
For your companion pets, we offer cost effective preventative care, vaccinations, medical treatment, daycare and grooming, all tailored to promote a healthy lifestyle. We are available day and night for when an accident may occur or your pet needs emergency care.
For your beef or dairy herd, we have been offering excellent herd health management for decades. Our haul-in facility is full-service, so we can treat your cattle right here. We also travel within a 100 mile radius of Aberdeen for scheduled visits.
We love animals and it shows in every aspect of our business.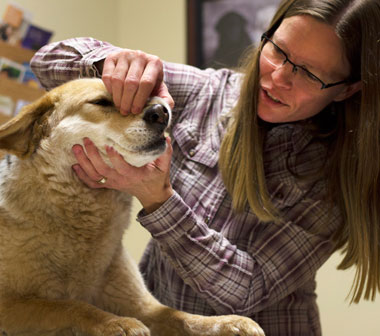 EMERGENCY SERVICES
We offer around the clock emergency care.
Contact Us

(605) 226-3816

2503 West Highway 12
Aberdeen, SD

MON-FRI 7:30am-5:30pm
SAT 8:30am-12pm