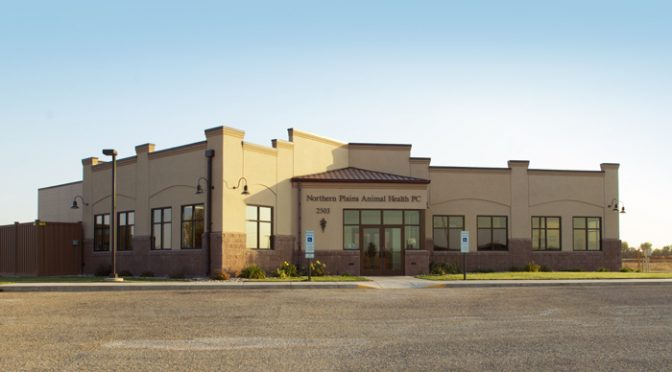 A Neighborhood Clinic with Your Animals' Best Interests in Mind.
Northern Plains Animal Health is a full-service veterinary clinic, treating small and large animals of multiple species and breeds. We are open six days a week to fit the needs of you and your pet, and we offer a variety of services including boarding, wellness check-ups, surgery, and animal dentistry.
We became full-service in 2002, built our new clinic on West Highway 12 in 2009, and added our latest addition to the boarding space in 2014. We now have the newest facility in the area, and our boarding is second to none with a home-like atmosphere and wide selection of amenities to ensure your pet stays comfortably with us. In addition, our on-site haul-in facility for large animals provides a safe and secure way to handle livestock.
NPAH is a devoted veterinary clinic, as we are committed to quality, ethical and compassionate patient care. We always provide options to our clients, and never force you into a decision you're not ready or willing to make. Our mission is to educate owners on how to give the best care possible to their furry friend and to ensure their animals have the greatest quality of life.
Our highly-educated staff, and up-to-date equipment and technology make us exceptionally progressive in the veterinary sector, which means we are able to provide the best possible service. We're known for finding the root of the problem, and addressing it immediately. We know the frustration of not being able to figure out what's wrong with your pet, and we're here to provide those crucial answers. Our level of small animal service rivals any clinic in the area, and our large animal care ensures herd health for your operation. We provide necessary preventative protocols, reproductive procedures, and medicinal treatments throughout the lifespan of your cattle.
You will feel the compassion from the moment you walk through our doors. Everyone here at NPAH is dedicated to your animal's health; from the front desk and boarding staff, to the technicians and veterinarians. If you are looking for an accommodating, professional and dependable veterinary clinic, call us or stop by today!